Fridrik Steinn Fridriksson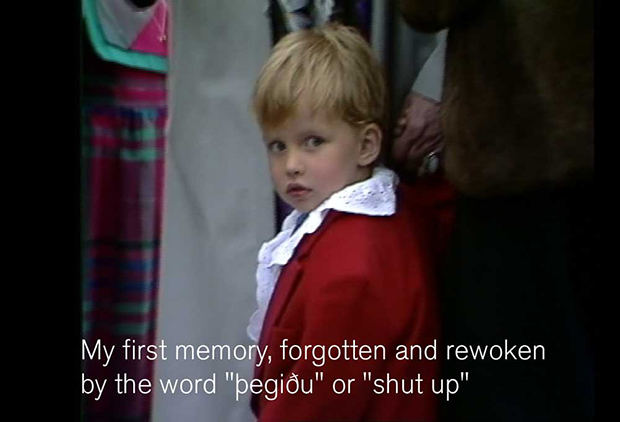 Fridrik Steinn Fridriksson
Year of birth: 1984
Country of birth: Iceland
Recycling Memories
In Recycling Memories, Fridrik examines the psychological phenomenon of flashbacks, in search of ways to trigger memories. Flashbacks are immersive, involuntary memories that are triggered through sensory experience. A certain smell, song or sight can evoke a moment or feeling from past experiences, bringing us inward and backward.
By engaging the senses, is it possible to deliberately trigger an involuntary memory?
Can we orchestrate a sensory experience in such a way that we might be transported to a past experience? Can we recycle our memories through the experience of flashbacks?
In this piece, Fridrik tries to capture the moment when the rememberer travels back in time and space, through a sensory stimuli.
This is a test, an experiment if you will. An introverted journey to the center of the self.
I Recycling Memories undersöker Fridrik det psykologiska fenomenet flashbacks i sökandet efter sätt att utlösa minnen. Flashbacks är uppslukande, ofrivilliga minnen som kan utlösas genom sinnesupplevelser. En viss doft, sång eller syn kan frammana ögonblick eller känslor ur tidigare upplevelser, och föra oss inåt och bakåt.
Kan vi, genom att använda våra sinnen, avsiktligt utlösa sådana ofrivilliga minnen?
Kan vi arrangera sinnesupplevelser på ett sådant sätt att vi transporteras tillbaka till tidigare upplevelser? Kan vi återanvända våra minnen genom flashbacks?
I detta verk försöker Fridrik fånga ögonblick där den som minns rör sig bakåt i tid och rum, genom sinnesstimulans.
Detta är ett test, eller ett experiment om ni så önskar. En introvert resa till jagets mitt.