Tomas Chaffe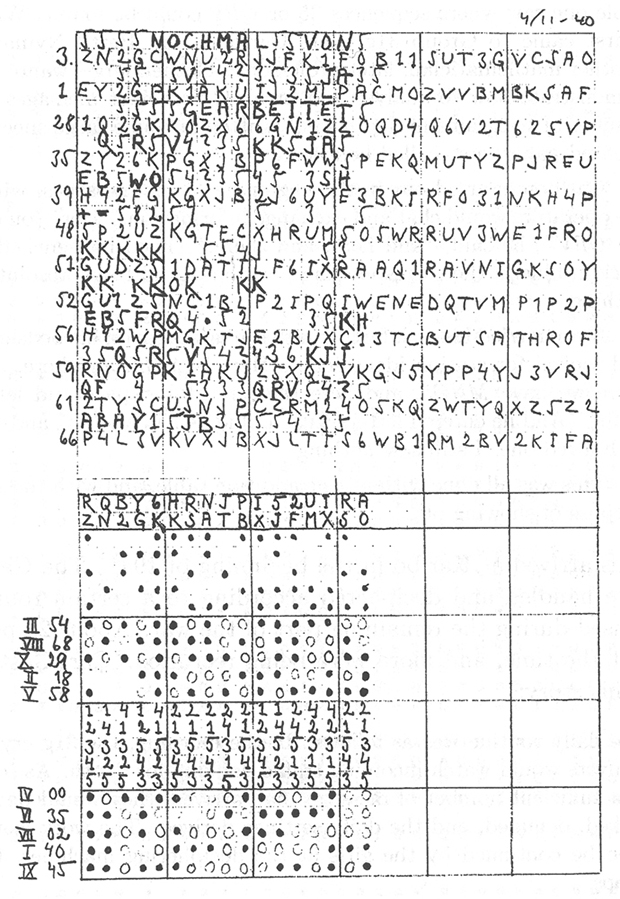 Tomas Chaffe
Year of birth: 1980
Country of birth: United Kingdom
Apps
During the Second World War my neighbours' grandmother was employed to secretly produce something within the former L.M. Ericsson, now Konstfack building. She never revealed what that was and took her secret to the grave.
After the German invasion and occupation of Denmark and Norway in 1940, Germany demanded and was subsequently provided use of Sweden's West Coast cable. Wartime arrangements allowed foreign rented lines that passed through their territory to be tapped, without breaking Swedish law. Within a dilapidated apartment at Karlaplan 4, Stockholm, an extremely secretive operation to decipher intercepted Geheimschreiber teleprinter messages was established. Arne Beurling, Professor of Mathematics in Uppsala was recruited and miraculously, after only two weeks, cracked the German cipher machine. Beurling with the engineer Vigo Lindstein constructed special decryption machines at L.M. Ericsson called the Apps.
The breaking of the Geheimschreiber assisted in establishing the Swedish Signals Intelligence, FRA as an independent authority in 1942. Sixty-seven years later the FRA-law took effect that authorises the Swedish state to warrantlessly wiretap all telephone and Internet traffic that crosses its borders.
Under andra världskriget var min grannes mormor anställd för att i hemlighet producera något vid dåvarande L.M. Ericsson, numera Konstfackbyggnaden. Hon avslöjade aldrig vad det var och tog sin hemlighet med sig i graven.

Efter den tyska invasionen och ockupationen av Danmark och Norge 1940, krävde Tyskland tillåtelse att få använda den svenska västkust-kabeln vilket medgavs. Krigsuppgörelser tillät avlyssning av utländska förhyrda ledningar som korsade egna territorium, utan att bryta svensk lag. Inuti en förfallen lägenhet vid Karlaplan 4, Stockholm, bildades en topphemlig operation som dekrypterade uppfångad telegraftrafik Geheimschreiber. Arne Beurling, professor i matematik vid Uppsala universitet rekryterades och knäckte mirakulöst den tyska krypteringsmaskinen efter endast två veckor. Tillsammans med ingenjören Vigo Lindstein konstruerade Beurling en speciell maskin som kunde dekryptera telegraftrafik automatiskt. Maskinerna som kallades Appar, byggdes vid L.M. Ericsson.

Dechiffreringen av Geheimschreiber blev ett steg i inrättningen av FRA, Försvarsväsendets radioanstalt som en egen myndighet 1942. Sextiosju år senare trädde FRA-lagen i kraft som tillåter den svenska staten att avlyssna all telefon- och internettrafik som korsar landets gränser.