Deborah Kupfer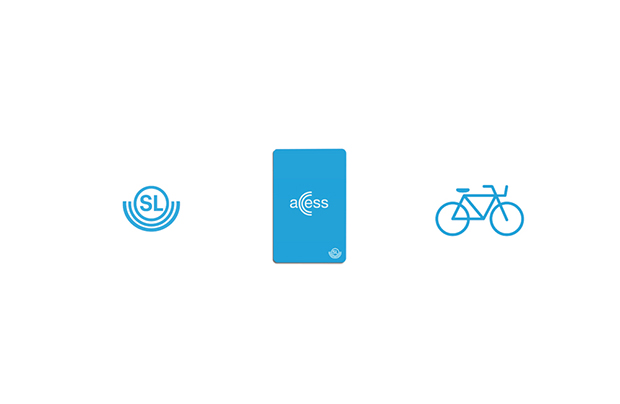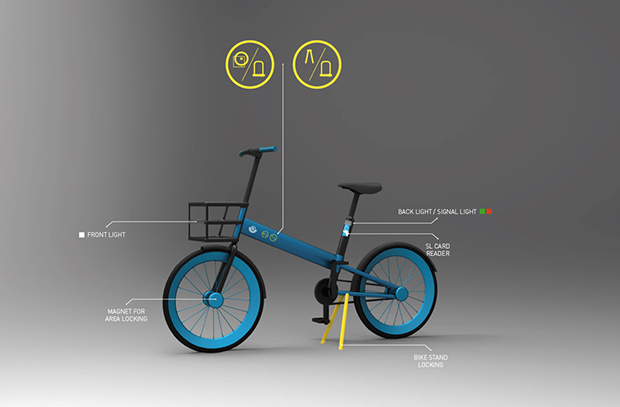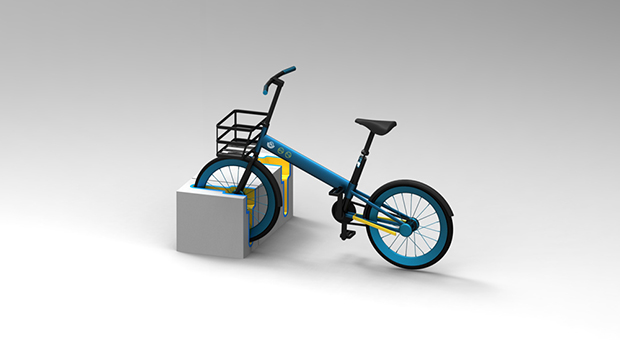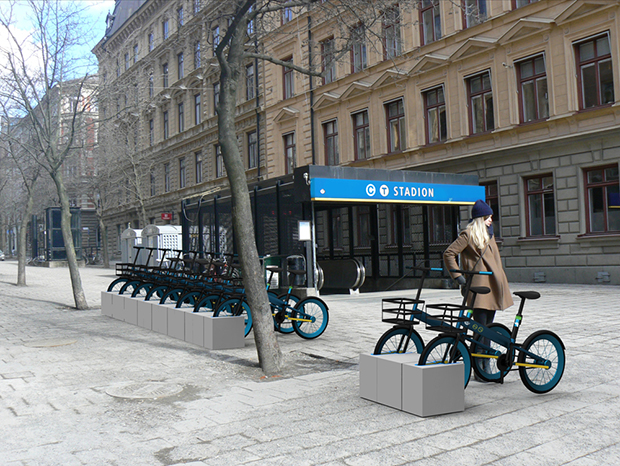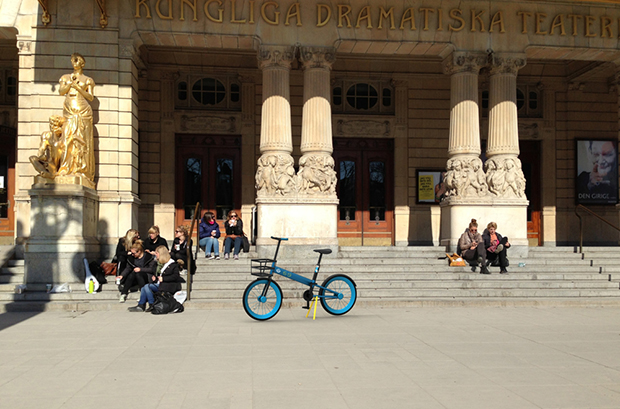 Deborah Kupfer
Year of birth: 1987
Country of birth: Germany
SL CYKEL
Our cities and awareness have evolved. They influence our behavior. Has bike-sharing evolved in the same way? Does bike-sharing now fully correspond to our practice in town? Could the sharing experience enhance comfort similarly or even more as riding your own bike? Where are the limits of the system? When is it worth owning and when is it worth sharing?
In this Master's project, I tried to identify the needs and desires of urban bicyclists in Stockholm by observing how they make use of their bikes in different times, in different contexts of use and in different scenarios. These understandings and their stories shaped a new possibility of sharing bikes in our every day environment.
Together with SL, Storstockholms Lokaltrafik as my fictional collaborator, I envisioned SL CYKEL, a muscle-driven way of individual public transport in Stockholm.
Våra städer och vårt medvetande har utvecklats. De påverkar vårt beteende. Har vårt sätt att dela på cyklar utvecklats på samma sätt? Speglar cykeldelningen nu helt vårt beteende i staden? Skulle delandet kunna bidra till bekvämlighet på samma sätt eller kanske till och med mer än att åka på sin egen cykel? Var går gränserna för systemet? När är det värt att äga och när är det värt att dela?

I detta masterprojekt försöker jag identifiera vad stadscyklister i Stockholm behöver och önskar genom att observera hur de använder sina cyklar vid olika tider, i olika sammanhang och i olika scenarier. Denna förståelse och dessa historier skapade en ny möjlighet att dela cyklar i vår vardagsmiljö.

Tillsammans med SL, Storstockholms Lokaltrafik, som min fiktiva samarbetspartner tänkte jag mig SL CYKEL, en muskeldriven form av kollektivtrafik i Stockholm.