Artem Christiansson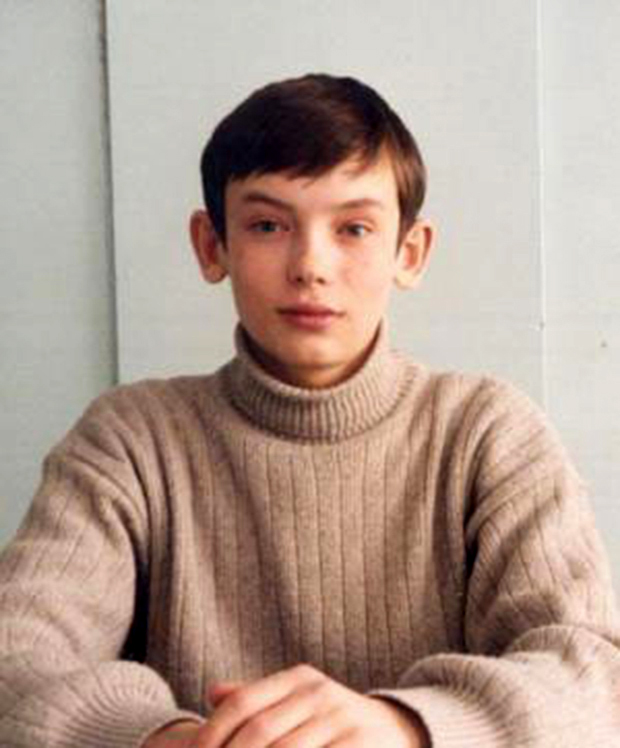 Artem Christiansson
Year of birth: 1989
Country of birth: Ukraine
Hello!
My name is Artem Christiansson. My original name was Artem Kolotilin. Christiansson is disrespectfully stolen by me from my first Swedish paterfamilias. I consider this theft to be my first and until now, my greatest piece of contemporary art. My second best piece was a small, innocent mustache that I grew during a year in middle school. It did not make me popular in my Swedish school, but was admired as a great achievement in Ukraine.
When I started Konstfack, I was constantly made to feel dumb and insecure. This condition seemed to incarnate the dichotomy of my juvenescent mustache. Becoming ready to wave the white flag, I turned to the seemingly obsolete exoticism that dilutes the blood of the whole middle class.
At the present moment, my artistry feeds off poverty and inferiority no longer known to me. Simultaneously, I feed the ego of eternally good, civilized saviors from the west so that we at least can imagine that some change is made and get on with watching stereotypical videos of stupid, drunk Russians on YouTube.
Mitt namn är Artem Christiansson. Mitt ursprungliga namn var Artem Kolotilin. Jag har fräckt stulit Christiansson från min första svenska pater familias. Jag betraktar denna stöld som mitt första och hittills största moderna konstverk. Mitt näst bästa verk var en liten, oskyldig mustasch som jag odlade under ett år i tonåren. Det gjorde mig inte populär på min svenska skola, men sågs som en stor bedrift i Ukraina.

När jag började på Konstfack kände jag mig ofta dum och osäker. Detta tillstånd tycktes förkroppsliga dikotomin hos min ungdomliga mustasch. På väg att ge upp vände jag mig till den till synes föråldrade exoticismen som späder ut medelklassens blod.

För närvarande när sig mitt konstnärskap på en fattigdom och underlägsenhet som jag inte längre känner till. Samtidigt ger jag näring till egot hos evigt goda, civiliserade frälsare i väst så att vi åtminstone kan låtsas att någon förändring skett och fortsätta titta på stereotypa Youtubevideor med fulla, dumma ryssar.